Soap Labels and Packaging
2019-02-13 05:43:34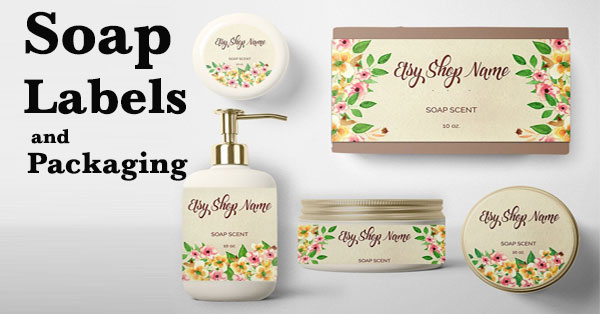 Are you making soap at home for your friends and family? Are you a soap making company looking for high-quality soap labels? Here at PrintMyBoxes, we let you personalize your soap labels according to your desire.

Choose a design or send your artwork to our designer, we get back with unique design don't worry about smaller quantities. We design labels and custom soap packaging boxes according to your products dimensions. PMB manage different shapes such as round, square, oval or rectangle in easy to peel roll form.

There are several ways you can utilize labels for your handmade soap to make it beautiful as you want. Our dedicated team makes sure your labels and packaging need appealing and attractive just in few days.
Custom Design Ideas to Get You Started
Your mark configuration impacts the achievement of your soap names. It can upgrade the item's allure, make your image increasingly critical and particular from contenders - it can even make more affordable materials look higher end for economical purchasers. Regardless of whether your image's style is negligible and rich, splendid and energetic, or common and laid-back, there are heaps of ways you can structure your soap names. Not exclusively is your image a decent wellspring of motivation, the soap item itself can be useful as well. Consolidating symbolism like soap fixings and fragrances – lavender, mint, coconut, and so forth - makes it simpler and speedier to convey item data to shoppers.
Once your soap label packaging design is confirmed and your customer service rep has helped you select the perfect quality material, the advance setting is to make your label dreams into reality.
PrintMyBoxes
can print your labels with flexographic or digital printing depending on your requirements.
Flexography Printing
Flexography printing is a cost-effective solution for
soap labels and packaging
printing large volumes of custom labels, whereas digital printing is ideal for a smaller label and packaging quantities (1000 or less) or if you have several versions of your label design. If you're not sure which design and printing technique will work best for your branding, PrintMyBoxes customer service team would be happy to help.
Related Articles!
Custom Baby Soap Boxes
Brown Kraft Soap Boxes
Custom Cosmetic Soap Boxes
Custom Die Cut Soap Boxes