Kraft Soap Boxes
2019-04-29 15:36:54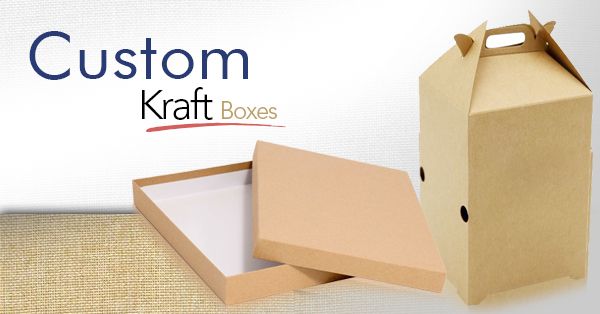 Soaps are such a common commodity that when shopping, it is such a minor thing that it is not given importance, therefore, their packaging should be such that the prospective buyer should not be able to resist buying it. While roaming in the isles of the mart, they should stand out from the rest. Using Kraft soap boxes is an ideal solution for soap producers because of its distinct look and PrintMyBoxes expertise, an elegant and eye-catching box can be brought to life to endorse your brand name.
Advantages of using Kraft Soap Boxes:
The distinct look of Kraft paper sets it apart from all other types of materials used for packaging. It is the best material for soap packaging as it can withstand shock, heat and moisture making it a number one choice for soap packaging. Its original brown color promotes elegance and simplicity although exciting color combinations can be printed on them to create a unique
custom soap boxes
. Due to its natural color, not a lot of finishing or printing is required which can be done, if needed, making it a very budget friendly product with great possibility of rising profits.
Customization options
As already discussed above about the material being used, let us now discuss the finishing options which set the boxes apart from the rest of the competitors. Almost all sizes, shapes and designs can be made with respect to your product.
• Die-cut windows
• PVC windows
• Gold/silver foiling
• Embossing/debossing
• Raised ink
• Glossy or matte coating, aqueous coating, or spot UV coating.
• Assembled and flat shipped
Special services
Print My Boxes
provide special services to their beloved clients because satisfying our clients is the main purpose of our existence. An expert is always available to advice and aid in the process of customization of a perfect
kraft Soap boxes
to fulfill the requirements of the product the box will enclose. All the minor details and specifications are of great importance to us while designing your product; we do not leave loopholes for our customers to be unsatisfied in any way. A free 3D, mock up sampling option on the request of the clients, gives them a clearer image of how their soap box will turn out to be, without the clients approval, production does not begin. We use state of the art machinery and techniques only to create something that will make our clients keep returning to us.
Related Products:
Soap Window Boxes
Tuck Top Soap Boxes
Soap Pillow Boxes
Soap Drawer Boxes