How Cosmetic Packaging Can Enhance Sales?
2019-06-25 13:54:57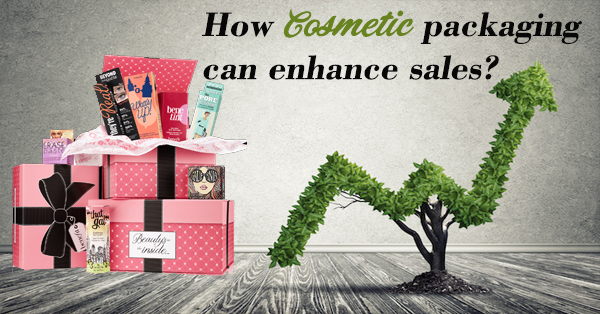 The cosmetic industry is flourishing briskly at this age. Everyone wants to look more attractive and gorgeous. The digital communication and swift rise of the middle classes in Asia where consumers demand high-quality and natural products are playing a vital role in accelerating the cosmetic industry. The leading market players producing a superior and advanced product to deal with the changing consumer 's lifestyle. The cosmetic producers also using online portals or websites to display and sale their products like Beauty soaps, deodorants, shampoos and luxury beauty products. To display their products in the stores or inline the cosmetic companies use Custom Packaging for their products.
Custom Cosmetic Boxes:
As cosmetic is a product that adds to the beauty so should the
Custom Cosmetic Boxes
. The cosmetic industry should use the best and attractive packaging boxes for their products. The boxes should have printed according to the inside products. Like if it is a box for Nail polish it should be colorful or printed with different glitters or with a shiny look on cardboard. For eye-makeup products, some smoky attractive eyes can be printed on the box. These types of appearances on the packaging boxes make the consumer prior to purchase that product. This can also be helpful in broadcasting the brand. The printing on the boxes not only attracts the consumers but also give them information about the product inside the boxes.
Approach:
There are many companies in the market who made these boxes, but for us, our client is our utmost priority. We are providing our services to the clients according to their needs for the
Custom Cosmetic Boxes
. we are the experienced and reliable company that is why we can provide our client with the best package/deal as compared to newly found companies in this field. we can provide the fastest turnaround to the client according to their demand with free shipment on their doorstep. The quality and durability of Custom Packaging is our first priority to make the client comfortable with our work.