Custom Soap Packaging Boxes
2018-10-31 17:07:54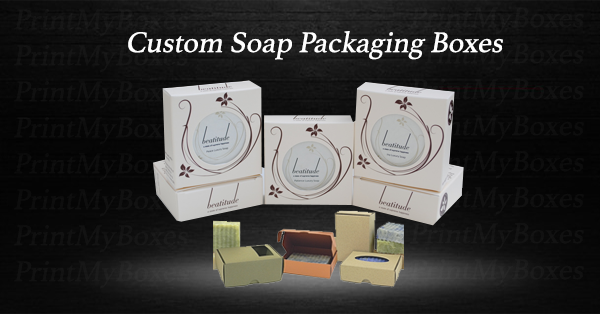 Get your custom soap boxes with the brand that create your product grab the buyer's attention with our no shipping value. The soap product is customer's first choice for their home's bathrooms. Hotel industries also want to amuse to their customer with scented soap. They want their packaging with logo. If you want to win the hearts of your purchasers you complete ought to retail their products in such custom soap boxes with an eye-catching look.
We offer you all!
• Custom Solution
• Free Design Support
• Unique Logo
• Stylish Design
• Free Die Cut
• UV Coating
• Offset Printing
• Window Patching
• Folding
• Gluing
• Free Shipping
At us, our team provides soap packaging solutions to homemade soap manufacturer and industrial production. We successfully delivered a unique packaging solution to several companies according to their products size and shapes.
Choose kraft boxes or cardboard boxes material for your soap boxes and give it the unique designer's touch. Well-designed packaging and right placement of your product is the reason for more sale. Handmade soap becomes popular in the industry but without print ingredients, your packaging not full fill the desired sale. Printed information is the relationship between buyer and seller.
Packaging Solution for Soap Manufacturers.
Kraft Paper Pillow Soap Boxes
Die Cut Soap Boxes
Tuck Top Soap Boxes

Slide Paper Soap Boxes
Recyclable Soap Boxes
Soap Pillow Boxes
Personal Care Soap Boxes
Kraft Soap Boxes
Luxury Kraft Soap Boxes
Baby Soap Boxes


Soap without a good soapbox? Not at all. Soap packaging is imperative to keep it safe and away from moisture and dust, and to make the soap last longer, owing to its extremely reactive and corrosive nature. A delicately textured window box for the soap inside with matching printed design and color on the exterior would enhance the look of what's inside by a large degree! Get your own custom soap boxes customized by the PrintMyBoxes now!