Custom Soap Boxes in USA
2019-04-24 16:05:25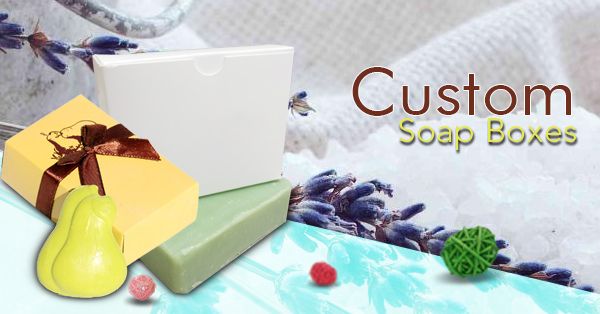 Soap, a substance used with water for cleaning purposes.it is such a commonly used product but when it comes to buying it, the buyer wants the best, something that appeals to almost all the humanly senses i.e. pleasant to the touch, pleasing to the eyes, and soothing to the brain. Therefore Print My Boxes manufactured boxes or wraps fit your products needs entirely. Let these needs be of any shape, size, color, display, etc. Bridal showers, baby showers are some example. We cater to all the consumers' requirements needs to fulfill your brand name. We have solutions for all packaging problems.
Soaps are not only kept at washrooms but also used during traveling, during work hours to maintain hygiene during short visits to the restrooms. Special tester slots can be made on special requests specifically for luxury scented soaps. Another issue we cater to is reusable
custom soap boxes
for people who would want to use their soap bars again because some people are hygiene conscious. Therefore we provide solutions to all these kinds of issues.
Excellence in Custom Soap Boxes!
These custom soap boxes are offered in both Kraft and cardboard material with logo printed or embossed on them as per the liking. Different designs and techniques are available to choose from which enhance the outlook of your product, for example, 3D patterns and designs can be made on the custom soap boxes to specialize your product from your components. Custom foil stamping and custom spot UV printing are two of our specialties, with which your product can be distinguished from all the others. Custom foil stamping creates a metallic outlook either on the logos, slogans, letterings or the product names whereas spot UV printing leaves a polished, and gleam look on a dull surface. Print My Boxes offer
custom soap boxes
as we deal in wholesale packaging boxes and we believe that it must be custom made as you know your product better and know the needs to be filled in order to achieve the required branding.
Optimize Brand Presence with Custom Soap Boxes!
We know we outshine in our work to fulfill your products needs by alluring customers, protecting the soap from outside impurities and contaminations, complimenting the looks and appeal of the original product, provide soap information on the package, the occasional and seasonal decor also attract customers, specific gender-related, etc. We consider all the elements that can affect the customer's soap buying decision just because to us your choices matter.
Related Products:
Bath Bomb Boxes
Custom Gift Soap Boxes
Handmade soap Boxes
Kraft Soap Boxes