Is it Possible To Create a Branding Non Professional?
2019-01-17 05:48:20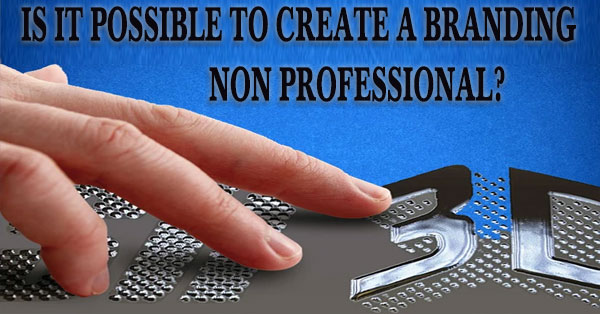 This topic of the article will be devoted to free templates in which Internet users are offered to create a design or edit photos.

These resources grow like mushrooms after rain. What can I say, if you create a card or an invitation for the Internet, such business monsters as Photobank or Shutterstock offer? And it is not surprising that this business is flourishing. After all, the user in a relatively short time masters a simple editor, where the CAM, without the participation of an advertising agency or a private designer, can create a "masterpiece".

I will not deny that we are looking at this kind of creativity with a certain amount of skepticism since it is still difficult to create something really worthwhile on these portals. But for an internal company presentation or for quick photo editing, these resources can make life easier for an employee of the company or just a man in the street who wants to create something of his own or congratulate a friend.

By the way, recently we, as an advertising agency, were offered to use one of these resources. We became interested and decided to check how much this resource could replace the old and long-loved Photoshop?

Let's face it - no way! Alas, for professional purposes, the set of functions offered is too small. In a professional designer, he is puzzled and limits the flight of fantasy. Although the templates offer a lot of fashionable elements, they almost never correspond to the subject of the task that the advertising agency is facing. Imagine that a customer wants a unique product so that all elements of this product are designed specifically for him. Subsequently, this product must be registered in Printmyboxes. Here you need a whole range of services:

1. Marketing research
2. Search for ideas according to the marketing task
3. Search for visual and graphical solutions
4. Literate performance of technical parameters
5. Production

We will analyze each item in order to understand at what stage the help of a professional is needed:

Read more about Stylize your packaging ideas with luxury designs of wrap boxes
1. Marketing research
Here, in our opinion, more than one day will have to work to get an idea of the market, competition and end consumers. We highly recommend contacting professionals. But maybe you have a good marketing department and you are strong in this.
2. Search for an idea according to the set marketing task.
This is a very creative process, sometimes very painful and therefore energy-intensive. Before you find the very thing that potential product buyers will be surprised or like, you have to sweat. And the desire?
3. Search for visual and graphical solutions
Perhaps this can be entrusted to our wonderful designer ... The idea is there, it remains only to bring it to life! Let's try to do something in a classic style on the designer. The result would probably be good, but alas, it is not so!
4. Literate performance of technical parameters
By this point we mean the following: if your design is created in a non-professional program, then the specialists will need to spend a lot of time on its revision so that it can be printed.
The main problems are as follows:
1. Used images for low-quality printing
2. wrong color space (for printing always need CMYK)
3. The lack of flights for cutting-off. All these reasons can lead to spending on the completion or alteration of your "ready" layout or creating it from scratch (according to your sample).
5. Production
The choice of typography is a very important thing. With proper order placement in a competent printing house, which can offer you the desired density of cardboard or film, your layout will acquire real volume. With the printing house, you also need to remember to agree on such details as printing with convex or UV varnish to produce a larger wow effect on the consumer.
Do you want to do this?
Everyone has the right to decide for himself which way to go, but we advise you to always deal with professionals in their field. And remember the saying: "A miser pays twice."
Related Products:
Custom Cosmetic Boxes
Custom Hair Extension Boxes
Custom Candle Boxes
Custom CBD Boxes