Creative Custom Made Pillow Boxes
2018-11-06 13:32:27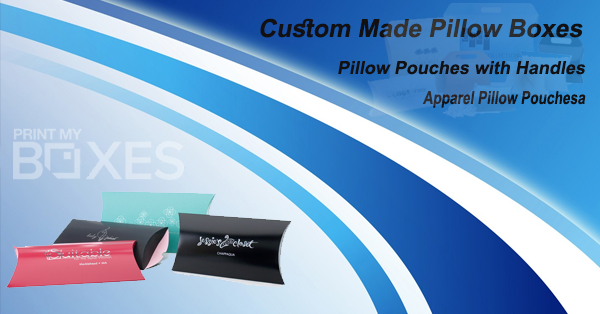 Custom Pillow Boxes are a great way to make your products stand out. They're not only contemporary but also essentially beautiful and easy to move around. In today's world of great acceptance of the alternative, custom pillow boxes are a must-have especially if you're a growing business or do cute gift items. They're also a great way to surprise someone on a special occasion such as a birthday party, Christmas or an anniversary, with a surprise inside.
For a stylish and classy presentation, paperboard custom pillow boxes offer great prospects. In various options of shapes, design, and sizes, along with a unique variety of structural designs and beautifying finishes, pillow boxes are a standout for shelf displays and hanging products. Custom Luxury Pillow Boxes that are custom designed to hold or display your precious product. Most pillow boxes are packaging designed for retail products such as luxury gift, tea bags, wigs and many more.

These custom pillow boxes generally are made from cardboard, paperboard, and kraft or a combination of materials with die-cut opening and transparent window.


"Giving Shine to your Product"
For every business advertising and marketing plays a key role in making a company to a famous brand. Good and unique slogans for any business are the Key things to attract buyers and earn good revenue. The slogan and logo are worth starting a business and especially for a small company. Every small company owner should aware of the importance of a slogan and logo for the brand.

With more custom boxes having their online purchases delivered at client's doorsteps in the USA. The custom packaging boxes entire change trend stock boxes over custom in small business. Custom packaging Boxes with slogan print information and company logo become a small business to a brand. Custom pillow boxes are one of the parts in a small industry with custom sizes and shapes according to products.

These custom pillow boxes trends show how brands can create an unforgettable rewarded more and more sale over unboxing experience. Custom boxes deliver powerful messages to the customer and build strong emotional relational ties.